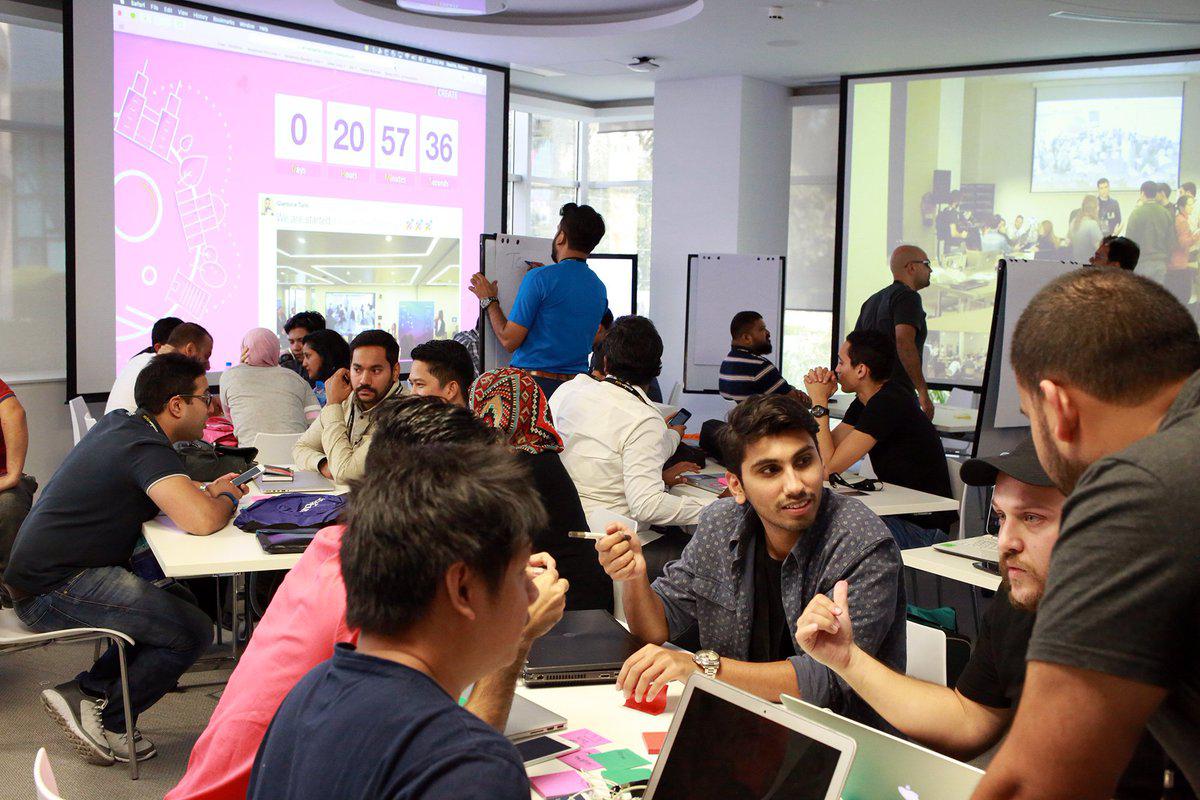 Accenture, in collaboration with Expo 2020 Dubai, has challenged participants from 11 cities around the world to develop prototypes of human-centered digital solutions. The aim of this hackathon is to  help improve the quality of urban living through digital innovations.
The 24-hour hackathon is currently taking place simultaneously in Chicago, Bangalore, Dubai, Istanbul, London, Manila, Mexico City, Monterrey, Rome, Shanghai and Singapore, and will end on November 12, 2017. The event has gathered recent graduates, undergraduates, entrepreneurs and individuals from start-ups with expertise in technology development, design, and marketing.
Inspired by Expo 2020 Dubai's theme of "Connecting Minds, Creating the Future," participants are to find digital solutions that organizations can use to address urbanization challenges. Over half of the world's population currently lives in cities and urban areas. This trend, which is expected to continue, is raising challenges such as creating truly inclusive environments, improving work and travel conditions in cities areas, and adopting a more sustainable approach to urbanization.
The proposed solutions need to meet two requirements:
Putting human beings at the heart of the experience;

Using latest digital technologies including wearables, artificial intelligence, analytics, augmented and virtual reality, blockchain and the Internet of Things.
Accenture will award prizes worth up to a total of USD 80,000 to the top teams in each city, region (Europe & Middle East, North America & Latin America, Asia), and globally. The best works will be determined by a panel of judges of experienced practitioners from Accenture, Expo 2020 Dubai and local sponsors.3
The Expo will also select its favorite project from among the three regional winners and shortlist it for the Expo Live "Innovation Impact Grant Programme." The program is expected to provide winning projects with grants of up to US$ 100,000 and a chance to showcase their innovations at the next World Expo.
Meanwhile, individual participants who demonstrated exceptional teamwork, problem-solving and goal orientation skills and whose profiles are in line with Accenture's recruitment plans, may be interviewed for roles in Accenture Digital, or elsewhere in the company.
Accenture was named Digital Services Premier Partner and Systems Integrator of Expo 2020 Dubai earlier this year to provide technologically advanced and innovative experiences to participants and visitors. Learn more at accenture.com/digital and follow #AccentureDigiHack.