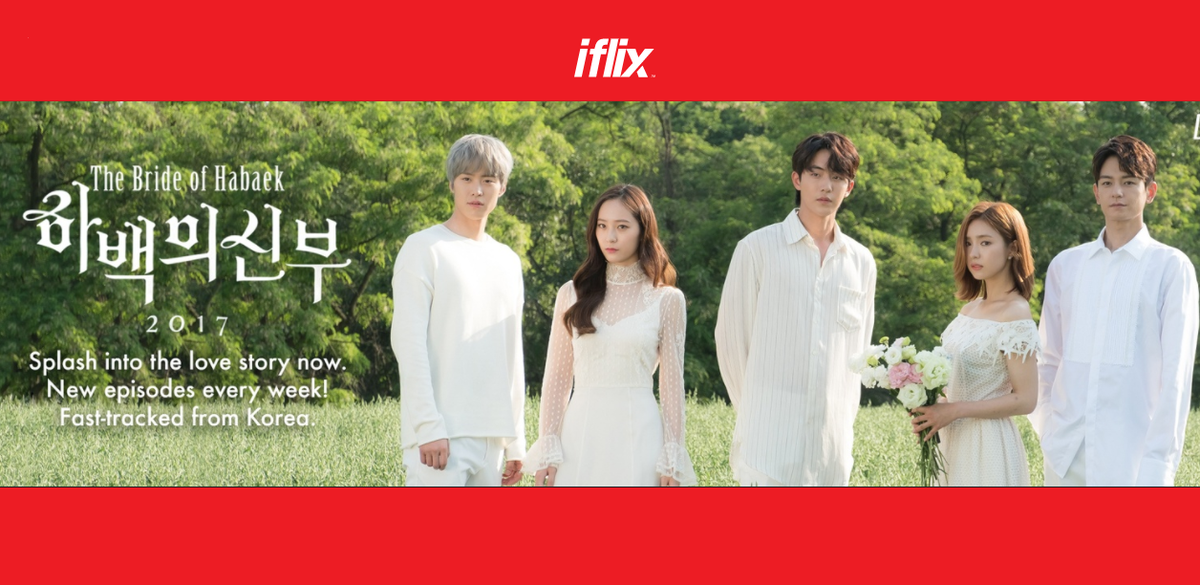 iflix, your go-to internet TV service for Hollywood, Asian, and local content, is thrilled to announce it has secured highly anticipated K-drama, The Bride of Habaek for iflix members in the Philippines. New episodes will be available weekly every Thursday and Friday on iflix, within 24 hours of its television broadcast in Korea.
The Bride of Habaek is a South Korean television drama spin-off of the widely popular 2006 comic book series, Bride of the Water God by Yoon Mi-kyung, airing on cable network tvN (also produced Goblin).
Directed by Kim Byung Soo and starring Korean heartthrobs Nam Joo-Hyuk, Shin Se-Kyung, Gong Myung, and Jung Krystal, the fantasy drama follows an unlikely romance between a human and a supernatural water god. Habaek (Nam Joo-Hyuk) descends down to Earth to meet his human bride, So-Ah (Shin Se Kyung) – a neuropsychiatrist who sacrifices herself as a bride for the sake of her village. Set in modern Seoul, the highly anticipated K-drama reimagines fantasy elements from the original manhwa.
The Bride of Habaek joins iflix's extensive library of popular and highly-acclaimed Korean drama, including Secret Garden, Goblin, The Legend of the Blue Sea, Scent of a Woman, Princess Hours, Prince Hours and many more, making iflix the premiere destination for the best of Korean entertainment.
iflix offers a complimentary one-month trial with full access to its service, features, and content for new subscribers. Go to www.iflix.com, or download the app from the Google Play or Apple App Store to register.