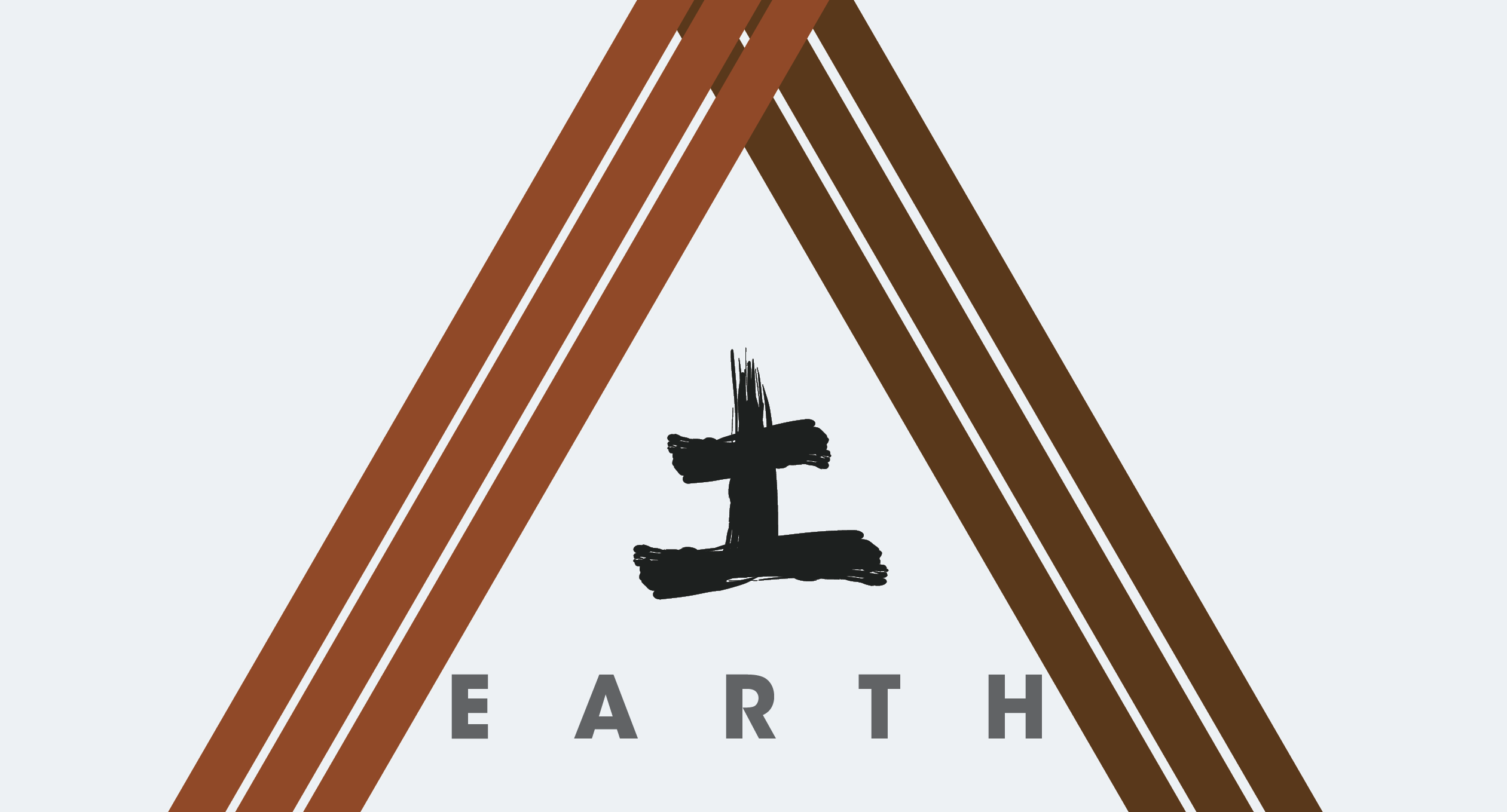 There's no need to brave the deep blue sea nor achieve some serious hang time just to get your heart going. We weren't born with gills and wings after all. If our ancestors were able to achieve healthy lifestyles (well, as healthy as the lack of medicine and nutritional knowhow allowed back then) with their feet planted solely on the ground, then by golly, so could you. The stark difference is that while they were armed with only their dinner's deer skin as they huffed and puffed about, you have tons of tech at your disposal. We roundup some tech necessities for common landlubber activities below.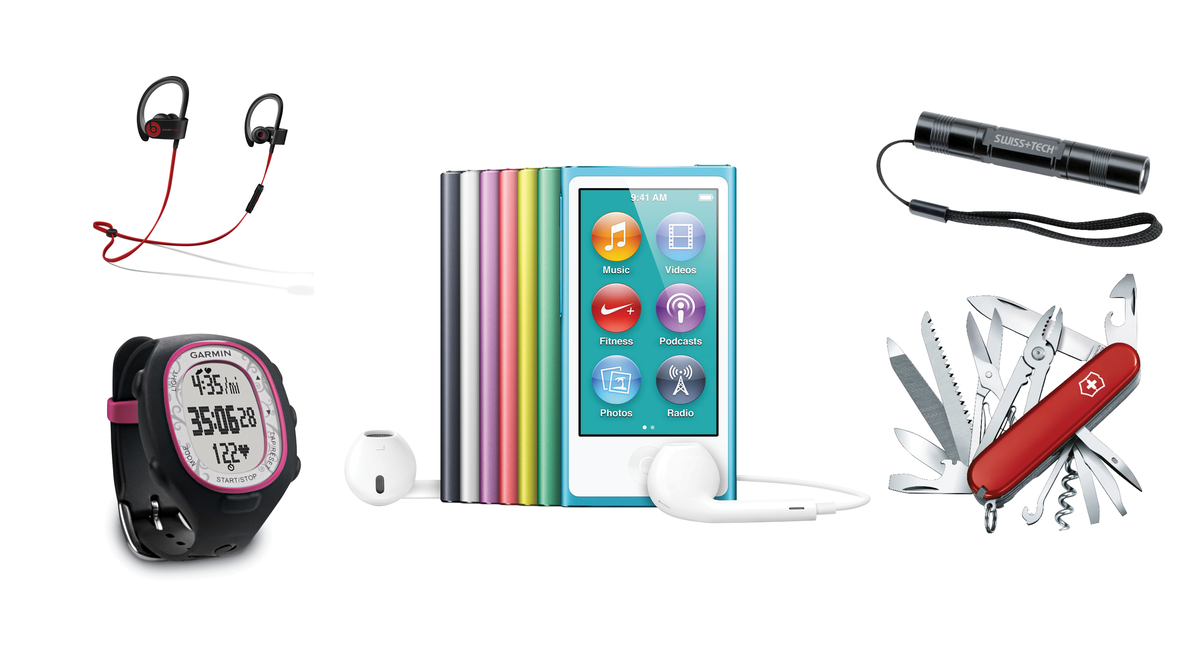 The Gym Rat
Whether you'll be bulking up or hunkering down for some cardio, your time at the gym is best spent with gizmos that allow you to get the most efficient workout in while helping the time go by faster. Obviously, a lot of sweat is going to be involved so doodads that won't decay after swimming in your perspiration is also a must.
First and foremost are either headphones or earphones that are wireless and can stay on your head even during vigorous movements. Wires get tangled up in everything, and the last thing you need when you're bench pressing your equivalent weight is snagging your arm in the cord. Take it from someone who's ripped the wire clean off a bud while on a treadmill—go wireless and save yourself from the humiliation. The Powerbeats2 from Dr. Dre is one such wireless product that really impressed me bar its price.
Next is a wearable, and not just any wearable. You'll need one with a heart rate monitor so you can easily find your workout sweet spot and not overexert your blood pumper. Consult a physician to find your maximum heart rate and your ideal exertion percentage in accordance with your fitness level. When you're consistently hitting this mark, you're burning the most calories for your effort.
Lastly, you're going to need a music player whether in the form of a dedicated MP3 device or your phone. Although a standalone MP3 player like the iPod nano is much easier to carry on your person, a phone will serve the dual purpose of pumping Bluetooth tunes while tethering with your wearable so you can check your gains and losses on the fly.
The Mountain Men
If being lost in nature is more your speed, then you better gear up and gear up well so you don't end up absolutely hating the outdoors when luck decides to relieve itself on you. Of course, proper wilderness gear should be at the top of your list. These should be made from light, non-water absorbent material that allows your body to breath and move freely, while at the same time offering protection from the elements you'll be facing.
Survival gear such as sleeping bags, flashlights, folding knives, flints, and multi-tools are also some of the basic equipment you'll need. You don't want to end up cold and shivering in the evening, stuck in darkness, without the means to gather and prepare food do you? You could make the argument that you're packed to the brim with noms, but you should be at least prepared in case life takes a crapper.
Meanwhile, your gadgets should be guaranteed tough in order to survive in the wild. No room for delicate flowers here. Your phone, headset, camera, binocular, and other tech toys need to be ruggedized, shockproof, and waterproof if you want them to be able to keep up in your adventures. You'll also be needing power banks and solar chargers to keep them up and running.
But arguably the most important set of tools you'll need when you're deep in the heart of no man's land is a map, compass, and for the new school explorers, a smartwatch with a GPS, altimeter, barometer, and thermometer. That way, you're able to get your bearing and make your way towards safety.
Pack all these in a bag that can handle the stresses of being snagged on branches, forced against sharp rocks, and used as a back armor and you'll be good to go into the wild.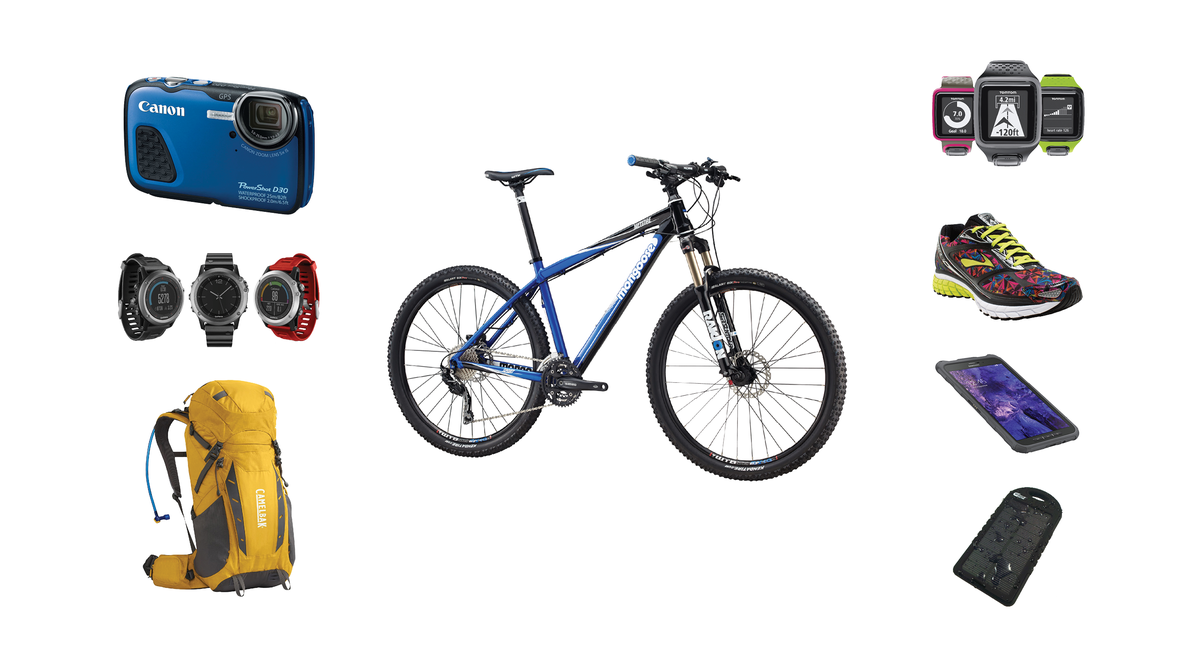 The Marathoners
It doesn't matter if you're running on your feet or pedalling on a bike; speed and efficiency will be what you'll need when you're on a marathon. As such, you'd want devices that won't get in the way of your performance while at the same time are easily accessible for your eyes and ears.
But first things first; you're going to be pushing your legs and feet for one heck of a long time so it's best to put on comfortable and durable socks, shoes, and leg wear. It's hard enough keeping your pace as it is. You don't need to worry about possible injury arising from cheap garments.
As with the previous two activities, you're going to need devices that are immune to the elements you'll be facing. Weather can quickly take a turn for the worse, so waterproof-everything is a must. If you trip, then your stuff should be durable enough to handle your frame crashing down on them. Two particular notes here: you'd want devices that won't grind you to a halt as you use them, and you'd want them to be easily visible whether in the sun or rain.
GPS watches, maps, and compasses are also must haves. Marathoners getting lost on the route is not news to anyone, with many going for kilometers before realizing that they're marching themselves straight into another country. You don't want to be an addition to that statistic, so try and keep yourself on track.
There's a lot of overlap between land-based activities and as such, there's also a lot of overlap in the gadgets that will let you immerse yourself in them. Just learn your needs first before making
purchases and you'll be fine. It's okay to go a little overkill on your fitness gadgets, but it's totally not cool to go about these activities underprepared and misinformed.
Also published in GADGETS MAGAZINE October 2015 issue.
Words by Chris Hidalgo